Videos are redefining the marketing strategies of every business. With growing users of video content, the conversion rates have gone up and videos are a crucial part of marketing strategy. From doodle videos to animated videos, businesses are using them holistically to engage users and attract them.
93% of marketers believe video marketing is a vital part of their digital marketing strategy. Whereas 84% of video marketers say video has helped them generate leads.
 There's no doubt in the fact that Videos are the best sales material.
Especially for the eCommerce businesses. To explain the various features of the product,  you have a great option to put everything in it. As a reader, nobody wants to read longer texts. Isn't it true? Would you like to read 1000 words of text or watch a video of 2-3 minutes ?
Well, you know the answer is Video. It's easy, explanatory, and reveals more details about the product.
We have tried decoding the essentials of a great video. Here are the most common traits found in all of them.
Tell a story: Creating videos these days is very easy. You could produce a number of videos for your eCommerce business, but there is no point in creating videos that don't tell a story. The most effective video for eCommerce marketing needs to be branded. The central idea of the product should be your product or service. Simply creating a 360-degree spin video of the product is not sufficient. The marketing videos should tell a story about your brand or product. An excellent marketing video is made with high quality artwork and storyborading. To achieve this quality, you can work with one of the best video production companies for e-commerce videos.
Keep it short: Let's face the truth, your customers are busy. They do not have time to devote their long hours to storytelling videos. Create a short video that clearly communicates your brand value message to your customers. Put benefits over features and ensure that you don't extend the parts. While you have lots of things to tell, find out what your customer wants to hear and see.
Don't sound robotic: The main aim of making videos for marketing eCommerce is to engage humans and not bots. The text and pictures explaining the product are not as effective as videos. The emotion portrayed in the videos touch the lives of customers, which connect them with the brand. So when they see the product on a website, they immediately resonate with it and your chances of getting one more customer goes up.
This is the age of Video Content. The videos can be translated into any language, can be shared across any social media platform with the resharing and high clock to open rate. Sharing videos on social media has landed a high number of new customer landing. Video marketing allows more backlinking when embedded on the webpage and results in site ranking for SEO. However, 74% of consumers have agreed that product videos have more impact on their buying decision.
Videos are 95% more powerful than any other form of media:
Videos are the most comfortable and easy method of consuming information.
In less time, you can deliver more value to users.
With videos, you can leverage the power of text, graphics and motion all at once.
People remember stories more than facts, text and graphics.
Humanizing the brands and creating a lasting impact on your customers for your products and services.
Some examples where video marketing ignited the growth
Skrill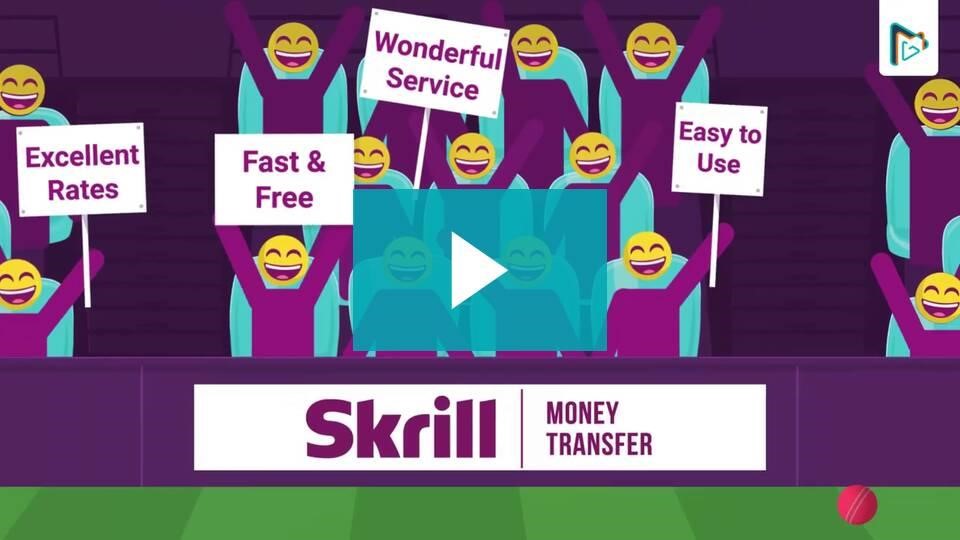 MotionGility Case Studies | Skrill – Explainer Video
Skrill is a UK-based company offering a single platform for digital payments solutions to customers. The platform is comprehensive and used for many reasons. Whether it's for shopping, gaming, betting, or trading, Skrill offers payment solutions for wide reasons. For their digital marketing needs, Skrill chose an animated explainer video for the customers. The video got much traction and offers a crisp understanding for the customer as to how the payment system works with Skrill. Viewers were also ensured that the platform was safe and secure and credible payment and receipts can be completed through their platform.
Nissan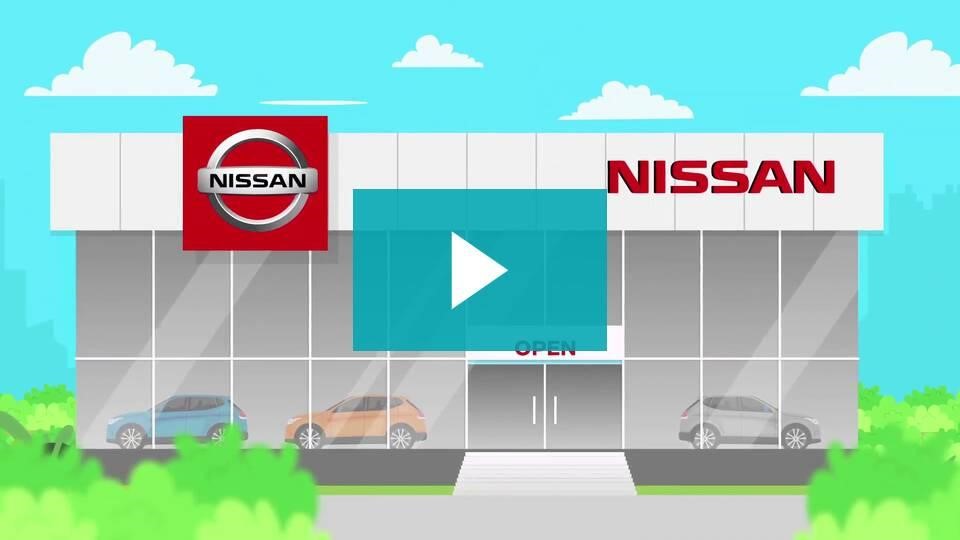 Nissan – Explainer Video | MotionGility Case Studies |
Nissan is the world's largest electric vehicle (EV) manufacturer. With the video marketing for their Ecommerce product, they wanted a video that explains the Nissan Safety First steps taken by Nissan. They also chose animated explainer videos for marketing as the global pandemic was affecting the industry. The explainer videos can be used in many settings. You can tell a story, induce humour and make your own characters so that your customers connect with the characters. This awareness video received profound acclamation by thousands of views. Click to their official web page and page views for Safety First page. Since explainer videos are short and crisp they can be utilized anywhere and also for collaborations.
ICICI Bank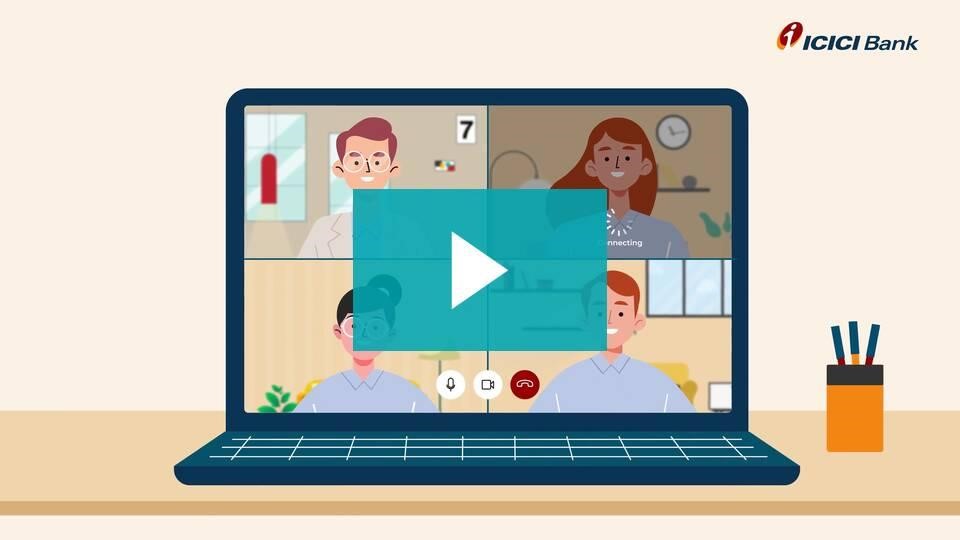 ICICI – Explainer Video | MotionGility Case Studies
ICICI is a multinational private bank in India with leadership. With the pandemic effect, banks have been struggling with many challenges with the change in the digital way of working. They changed their working with the highly effective virtual model of banking for their customers with a convenient and highly digital platform. They chose video marketing for educating their employees about the effects of Covid and how they can still use the ICICI Banking system virtually by trusting their team. In this video, they have created a connection with their employees and offered various ways in which banks could provide virtual solutions to customers' problems even working remotely. With video marketing, they motivate their employees and send clear messages about setting a routine and increasing productivity.
Josie Maran is a luxury beauty and cosmetics company believing in science for every skin and body. They offer argan oil formulated cosmetics for women. Women love their products because of the ingredients, formula, and texture of their products. They chose video marketing for their product range so they could convey the message to their customers. Their product videos are not only about the product in context, but with the videos, they have connected their products with emotional aspects of womanhood like motherhood, health, beauty, and natural skincare. They have shown excellent examples of how you can humanize your videos for marketing and emotionally connecting with your customers.
Naturally Curly is a curly hair expert who makes products for especially curly hair. They offer expertise in the management of curly hair online and also offer effective products and DIY series. Their marketing campaign consisted of a short and simple video showcasing a cute little child. Three aspects of the video made it the best example of video marketing: the length of the video, placing a cute child on video, and using an engaging hashtag for customers to interact. Despite its short, compact length, their marketing video leads to a conversation with the #HaveYouTriedThis hashtag. Many moms and girls might want to try new things and will ultimately use the tag.
Also Read: 10+ Social Media Marketing Tips for Small Businesses
Boost your business with targeted video marketing
For getting started with video marketing, the brand must first understand its USP and target audience. With an articulated video marketing strategy, you have to figure out the channels and plan the campaign.
You can opt for video marketing for your eCommerce business with proper planning and execution. The video production company is resourceful when you want to create functional and effective videos for digital marketing.
Once you have identified your target audience, then you have to decide about the video goals and how you want to market your advertisement videos. Whether you are looking for a sales funnel framework or ads, it all depends upon your goal for marketing. Once you have decided about the goal and target audience, now the process of video production starts.
At the production stage, you need to choose the type of video you want for your brand communication. The process mostly includes scripting, making drafts of storyboards, choosing illustrations and color schemes, using the voiceover, and finally compiling the video.
Measuring the Impact- Wrapping Up!
Once the video is published and the campaign is live, there are several metrics used for messing the success of the marketing. Common metrics are view counts, shares and reshares and page visits got through the marketing. The success will be measured according to the initial goal of the campaign.
Video marketing has been the most phenomenal way of marketing for the eCommerce business in recent years. The outcome of the marketing campaign results in the overall increase in the revenue of businesses. You need full energy and effective video production so that your efforts will ultimately improve efficiencies as you continue to build your video campaigns.
Author bio
Komal Kokate is the Co-Founder and CEO of MotionGility – An Explainer Video Company. With a keen eye to creativity, she is an expert in video marketing. While delivering high results to clients, she loves exploring the market and the latest marketing trends in the B2B industry.